New Cork Sour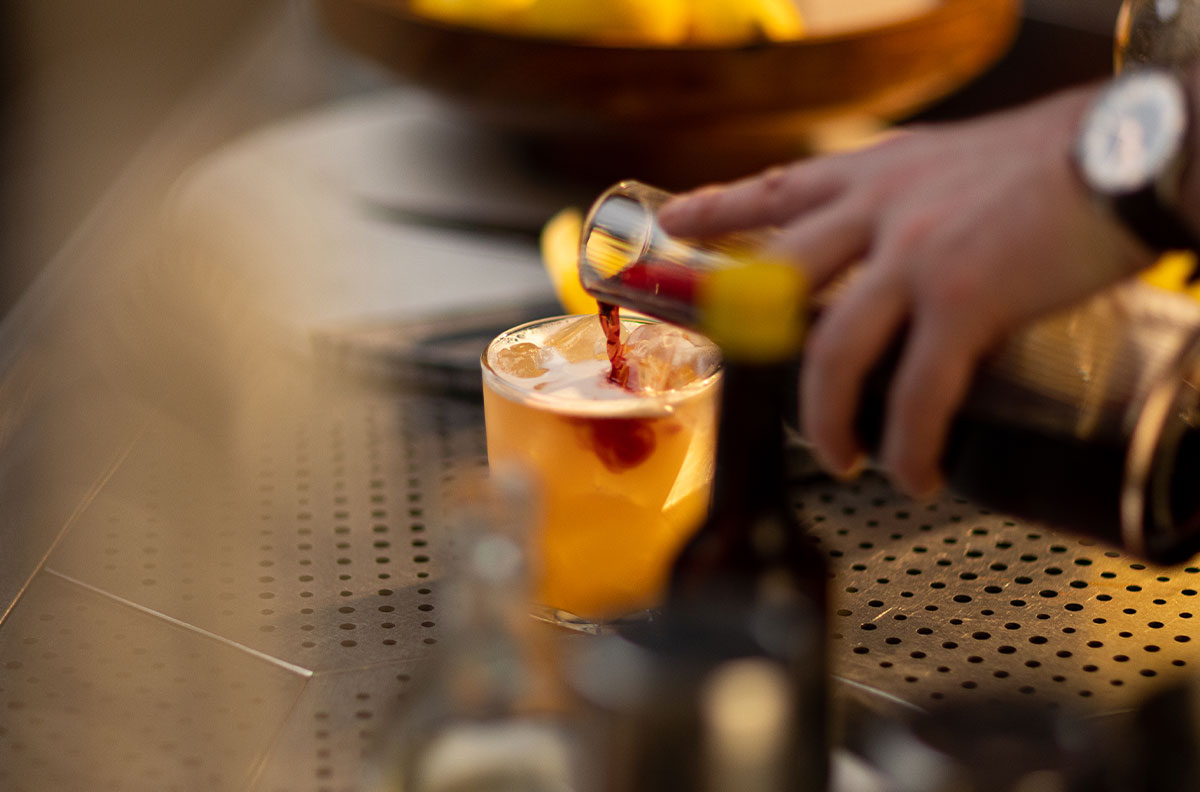 Sour, Sweet, rich and full bodied
1. Ingredients
50ml West Cork Bourbon Cask Blended Whiskey
35ml Fresh Lemon Juice
20ml Red Wine
15ml Egg White
15ml Sugar Syrup
2 Dashes Angostura Bitters
2. Method
Add all ingredients except the red wine into a shaker with no ice and dry shake for 6 seconds.
Open the tins and add ice, then wet shake for 20 seconds.
Fine strain into a tumbler over ice.
Float the red wine over the top.
Add Bitters dash for Garnish.
West Cork Irish Whiskey Bestsellers